TARANAKI: NEW PLYMOUTH
Tongaporutu Domain

opposite 61 Clifton Rd, Tongaporutu, Taranaki
rvexplorer id: 20419
Beach, Rural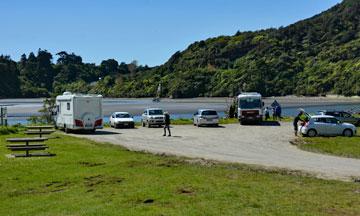 Parking area overlooking the river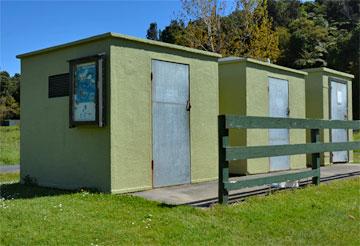 Public toilets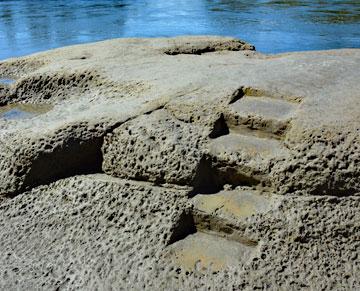 Steps for navigating over the slippery rocks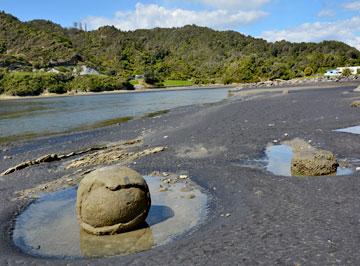 Rock pools along the river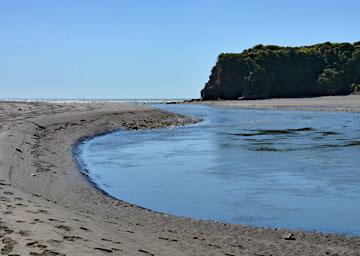 The river emptying into the Tasman Sea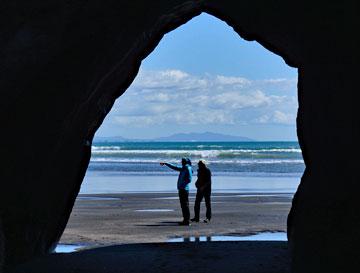 Cave archway on the beach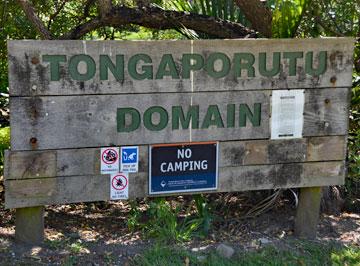 The Tongaporutu Domain is just north of New Plymouth and has a small parking area with toilets and a walk along the river to see the 3 Sisters on the beach.
It was a lovely, sunny afternoon when we called in to check out the walk to the 3 sisters. The parking area in the domain was being well used, even though this is quite an out of the way attraction.
We parked overlooking the river, and began our walk to the beach. The tide was on it's way out, and we needed to be careful as some of the still wet rocky pathway was quite slippery. But the walk was well worth it - being a typical rugged west coast black sand beach.
There is a 'No Camping' sign at the entrance to the domain, which presumably doesn't apply to certified self-contained vans. However, the official freedom camping area is the gravel carpark next to the main road, so it may be worth checking with one of the local people living in the small community adjacent to the domain, if you want to stay in the domain overnight.
The toilets were clean and well maintained, making this a great location to call in, and maybe to stay over.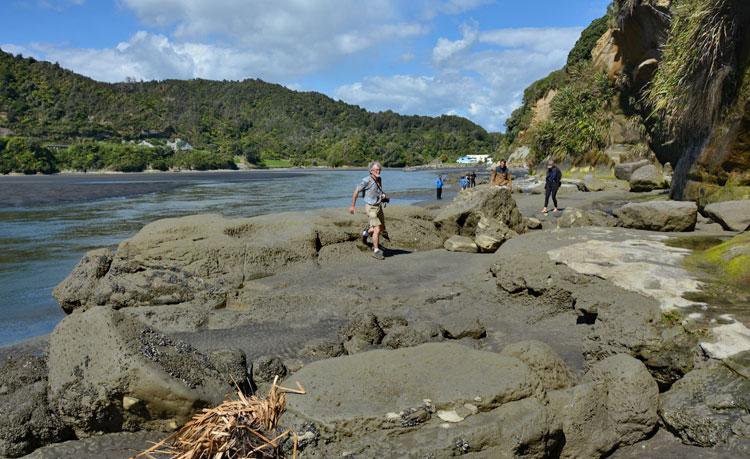 Clambering over rocks on the walk to the beach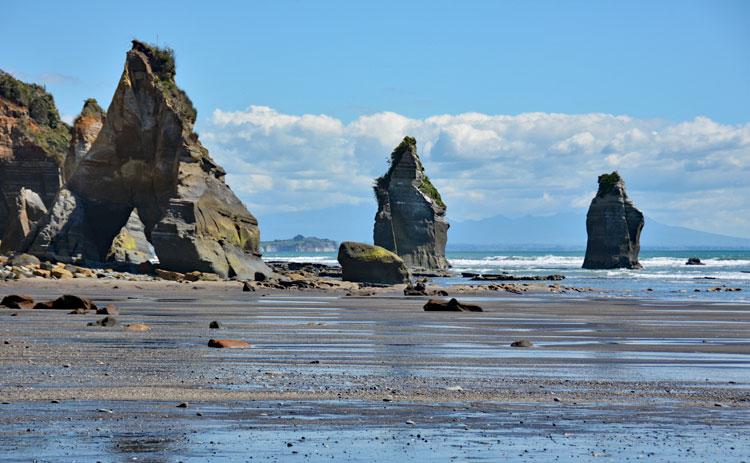 POST A COMMENT: