TARANAKI: NEW PLYMOUTH
Paritutu Centennial Park 1

off Cenennial Drive, New Plymouth, Taranaki
rvexplorer id: 17916
Lat-Long: -39.06165, 174.02163
Beach, Town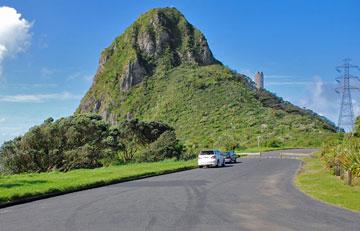 Paritutu Rock and parking area
The Paritutu Centennial Park runs along the coast just south-west from New Plymouth. There are 3 public carparks for accessing the park and each has a beautiful view out over the harbour.
The first parking area at the beginning of the park is close to Paritutu Rock and the nearby Sugar Loaf Island - both are the eroded remnants of an ancient volcanic crater. Captain Cook named the islands after the lumps of sugar loaf that he put in his tea.
The rocky crater and reefs are home a wide variety of marine life, and seals and ocean seabirds breed there. Dolphins and whales both pass through.
There islands have been a protected reserve since 1986.
There is a walkway that continues along the edge of the park.
There is plenty of parking for motor caravanners, however self-contained vans can no longer park overnight. A better choice is a couple of km further south to the second parking area.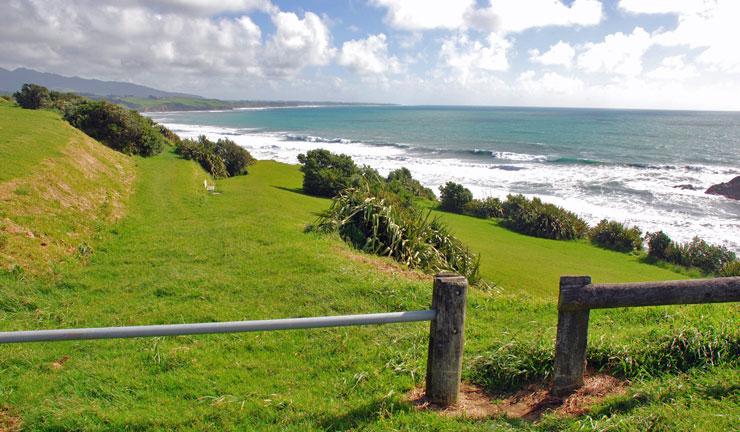 Walkway along the Paritutu Centennial Park
POST A COMMENT: