HAWKES BAY: NAPIER
Marine Parade PDS

Marine Parade, Napier, Hawkes Bay
Phone: 06 835 7579
rvexplorer id: 17847
Lat-Long: -39.50953, 176.91801
Beach, Town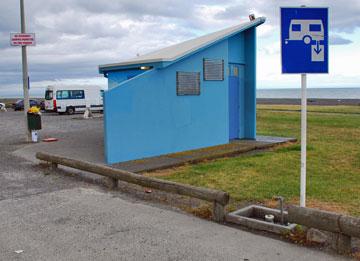 Entrance to the carpark, toilet, and dump station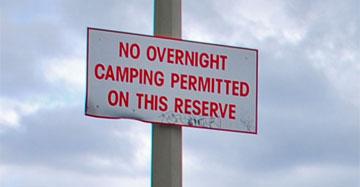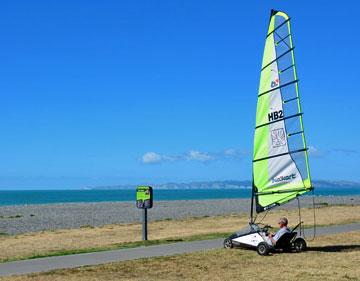 Wind surfing the cycleway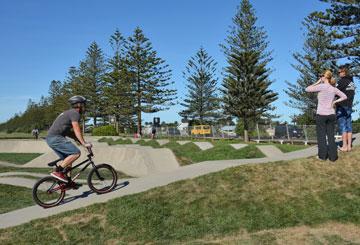 Marine Parade Pump Track
The Marine Parade PDS has a beach parking area and public toilet as well as the dump station.
It would also make a really nice location for self contained motor caravanners to park overnight, except for the prominent sign in the entrance forbidding overnight camping.
However, like most of such signs by the Napier district council, it isn't clear whether overnight camping is the same as overnigtht parking in a self-contained van.
In other parking areas, it is specified that no parking is allowed on the reserve, implying that means the grassed area rather than the sealed parking area, which would obviously be intended to be used for parking vehicles.
We have driven past at night and seen motorhomes parked here, and have also parked overnigtht ourselves, without any intervention from council security staff.
It's a pity that this isn't made more clear, as councils all around New Zealand each appear to have diffferent rules and interpretation of camping versus parking. It's confusing for a New Zealander travelling around, let alone for our overseas visitors.
Update: 3-April-2015
We called in to empty our toilet cassette and found that the council have built a really nice Pump Track for mountain bikers. While it is a great addition, it makes using the public dump station rather more difficult as you have to back in, and there are a lot more cars parked there.
Perhaps the council are planning a different location for the dump station. We'll check next time we're in Napier.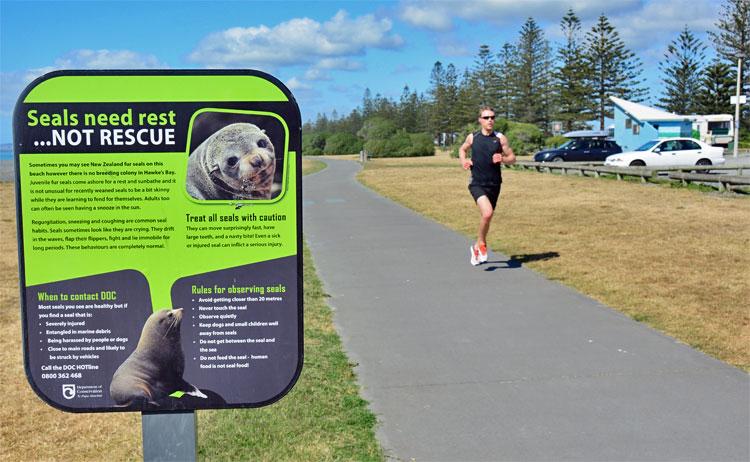 POST A COMMENT: