CANTERBURY: KAIKOURA
Omihi Campsite

Kaikoura South Rd, Kaikoura Coast, Canterbury
rvexplorer id: 18661
Lat-Long: -42.49095, 173.52293
Beach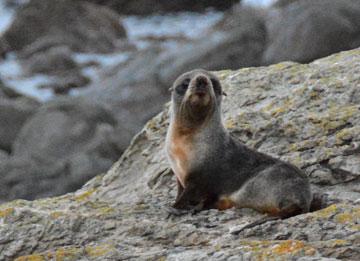 Baby seal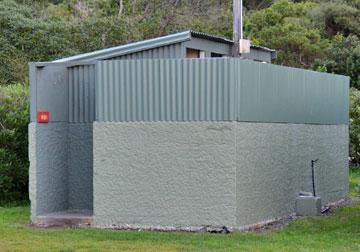 Toilets
The Omihi Campsite is one of the Kaikoura Coastal Campground group and provides beachfront parking, and includes power and toilets.
We arrived in the early evening, on the way north from Christchurch. The campsite facilities were pretty basic, but the rugged Kaikoura coast was just stunning, and we didn't need the facilities anyway.
Shuping got all excited when she spotted a baby seal on one of the rocky outcrops, so that pretty much settled it - I phoned the main campsite at Goose Bay, and arranged to call in and pay in the morning.
The Kaikoura Coast is one of our natural treasures. All around the South Island, people get excited to see seals sunning themselves on rocky beaches. And you occassionaly see a few. But, along the Kaikoura Coast you can find seals everywhere, including giant blue whales out in the harbour.
So, with the sun setting, and a baby seal on a rock close by, we felt that this was a pretty good start to the Kaikoura adventure.
POST A COMMENT: