BAY OF PLENTY: WHAKATANE
Whakatane Holiday Park

McGarvey Rd, Whakatane, Bay of Plenty
www.whakataneholidaypark.co.nz
Phone: 07 308-8694
rvexplorer id: 17474
Lat-Long: -37.94870, 176.98622
We called in briefly to look over the campground. Situated on the outskirts of Whakatane, it is in a quiet location adjacent to the river, with a paved walkway to what looks to be a shopping centre about a kilometre away.
Offering most of the facilities you would expect in a holiday park, it looks to be a nice place to stay if you would like to be in a town location.
We were planning to continue on to the Cheddar Valley Pottery, so we took some pictures just to give some indication of what you will find here.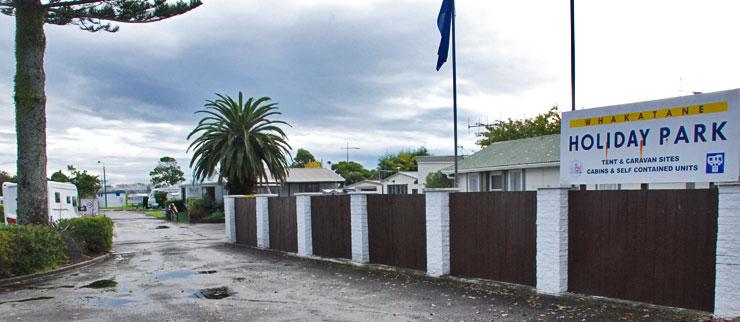 POST A COMMENT:
09:05 PM 26-Apr-17
by Our shooting star
from BOP
Public
Am new to this can anyone help me where to find prices for us in the nzmca. Do we get discounts. Or do we contact the grounds ourselves. Thanks Dawm