BAY OF PLENTY: WHAKATANE
Matata Recreation Reserve - DOC

Arawa Street, Matata, Eastern BoP, Bay of Plenty
rvexplorer id: 17468
Lat-Long: -37.88637, 176.76056
Beach








We called into the Matata Recreation Reserve to have a quick look around before continuing on to Whakatane and then the Cheddar Valley Pottery. There is plenty of room for parking, and basic facilities.
It would be an excellent location to just chill our and get away from busy town and city activity. I would expect that fishing would also be good as access to the beach is just a short walk across the sand dunes.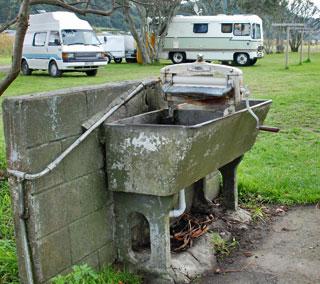 There a also a couple of antique concrete clothes washing tubs, complete with wringer for squeezing water out of your garments. I didn't check if they were operational, but they might bring back memories for some of our older campers.
The park ranger lives on site and was very helpful.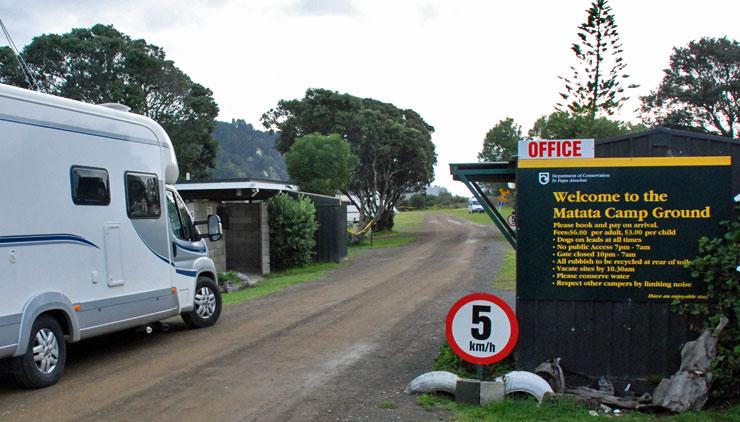 POST A COMMENT:
10:28 PM 26-Apr-17
by Our shooting star
from BOP
Public
Does anyone know if a weeks camping there is allowed
12:22 PM 24-Apr-17
by Denise
from Whiritoa
Public
Excellent DOC Camp, sheltered from the east by low sandhills, which does mean you do not get a view of the sea from your campsite. Lots of room and well maintained. Rubbish and recycling bins and a hot shower for $1. We stayed two nights and walked the lagoon tracks and a long coastal walk along the sandhills to the river mouth and back along the beach.