BAY OF PLENTY: ROTORUA
Waikite Valley Thermal Pools

648 Waikite Valley Rd, Waikite Valley, Rotorua
Phone: 07-333 1861
rvexplorer id: 20996
Lat-Long: -38.32721, 176.30253
River, Rural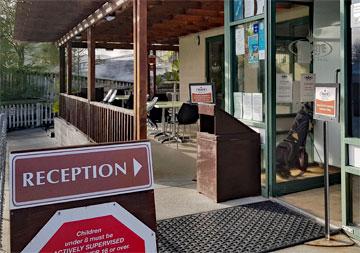 Thermal Pools reception and cafe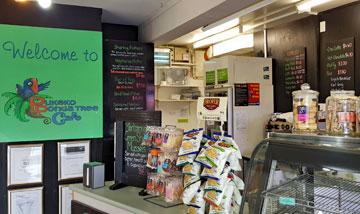 Cafe and reception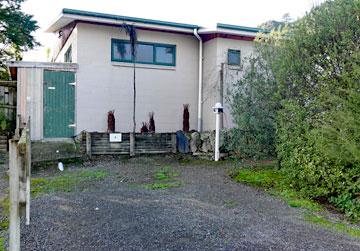 Powered site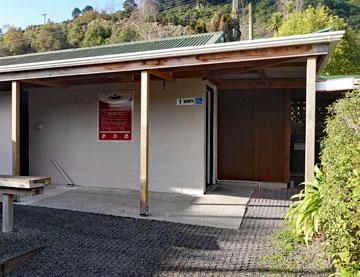 Public toilets available for campers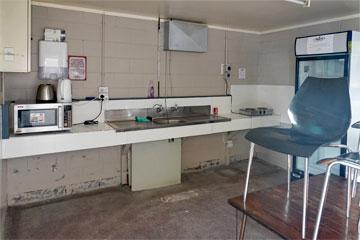 Campsite kitchen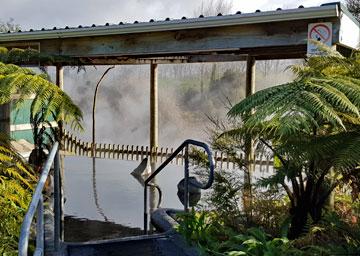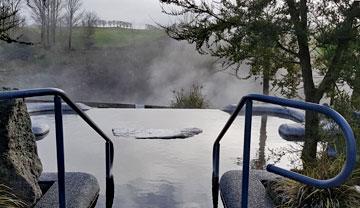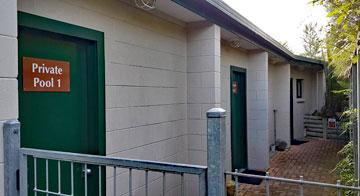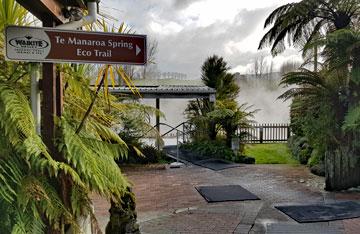 Beginning of the Te Manaroa Spring Eco Trail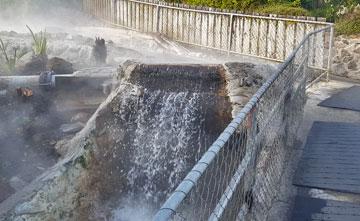 Waterfall and cooling facility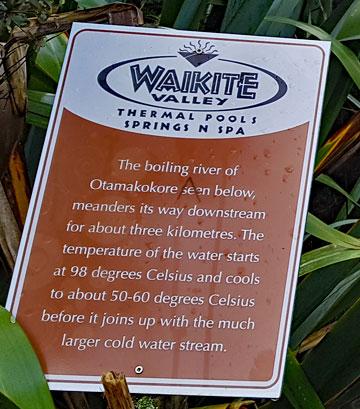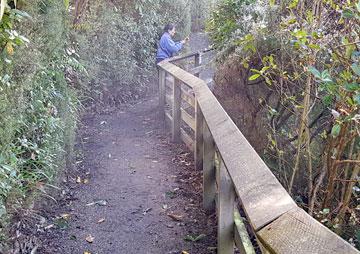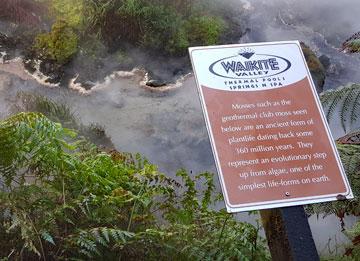 The geothermal club moss is an ancient form of plant life,
dating back some 360 million years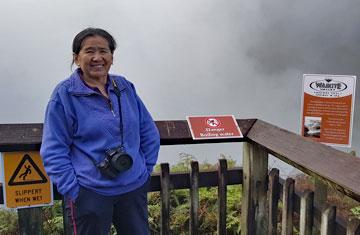 Shuping taking in the scenic view - through the steam...
The Waikite Valley Thermal Pools are a great thermal hot pools experience with camping facilities for motor caravanners and campers.
We called in on our way back from Taupo to our home in Katikati. It was mid-winter, but came highly recommended from our good friends in Taupo, so we checked in for a one night stay at their campsite and a nice soak in their thermal pools.
While the weather was cold and overcast, the pool complex significantly exceeded our expectations. There were a number of different pools, each with its own temperature.
The pool complex was opened in 1972, having been constructed and financed by local residents.
This would be a great location to just chill out, with thermal soaks alternated with lattes in the cafe.
There is an 'eco walk' where you can follow the river that feeds the pool complex. It's nicely signposted with information about some of the unique aspects of the river.
Notably, the Te Manaroa spring has the largest discharge of boiling water in New Zealand, and it contains a wide variety of minerals.
It's a must do while you're here.
Then only negative was the somewhat basic kitchen toilet facilities. Not bad, but a little out of character with the rest of the complex.
There aren't many powered sites, so it may pay to book in advance if you're planning to come in the busy season.
This is a great location for enjoying New Zealand's thermal wonderland.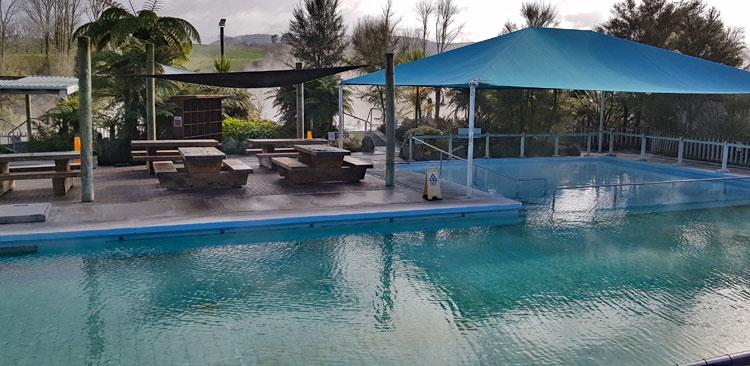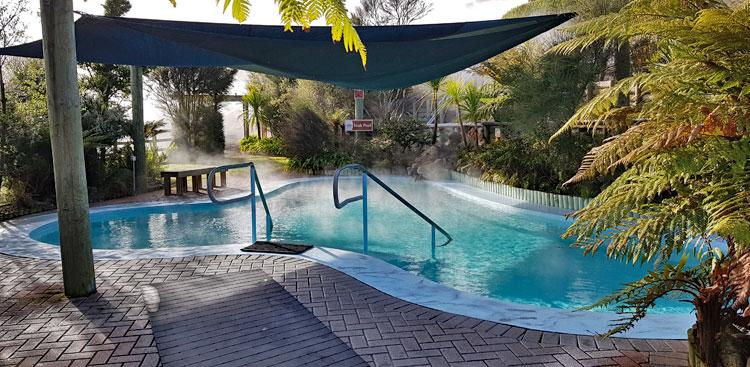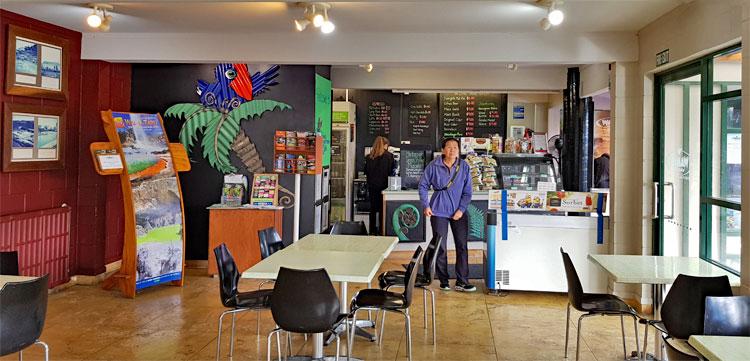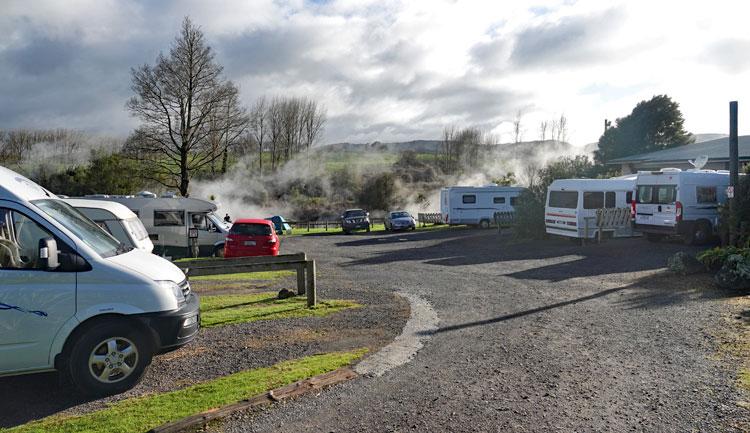 POST A COMMENT: