BAY OF PLENTY: KATIKATI
Tuapiro Reserve

Turn left off Tuapiro Road, Katikati, Bay of Plenty
rvexplorer id: 17436
Lat-Long: -37.48998, 175.95565
Beach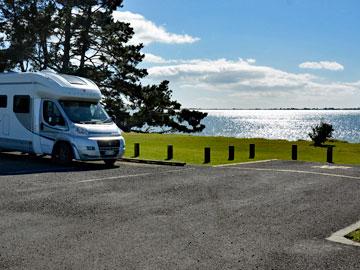 Beachfront parking
Public toilets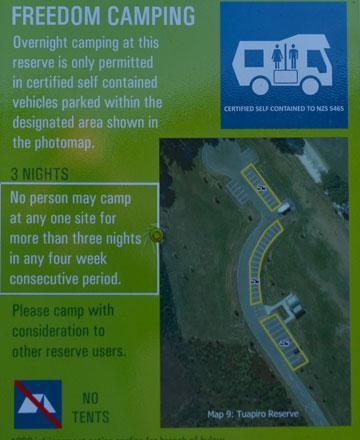 We arrived at the Tuapiro Reserve in the late afternoon, and were immediately impressed by the large grassed park adjacent to a forest, and with parking available right by the beach. The tide was in, and there was only one other motorhome at the end of the park, so we decided that this would be a great place to stay the night and recharge our batteries after a busy day.
Unfortunately, our motorhome house batteries had other ideas, and the warning beeps started soon after we got ourselves set up. With no powered sites available, and alas, no generator, we had no choice but to weigh anchor and go looking for a holiday park where we could plug into 230 volts.
Tuapiro is another really nice location. The park extends along the waters edge and offers a pleasant view out over the harbour. There is a forest walk to the end of the penisula if you're looking for some exercise, or you could just chill out and relax.
There's plenty of choice for motorhome parking available and a limit of 3 nights per calendar month.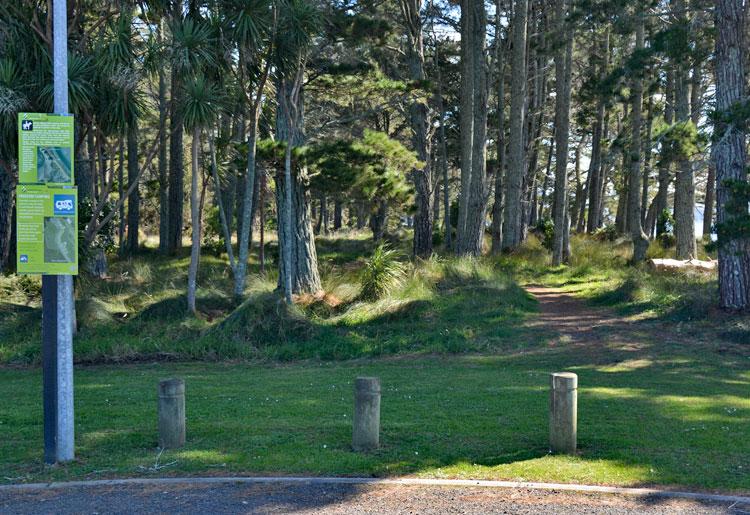 Forest walk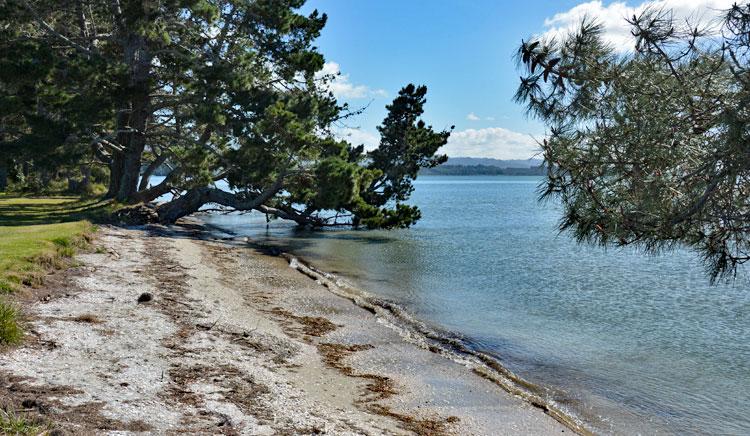 POST A COMMENT: